Our tools help employers and jobseekers find greater workplace success.
We've combined advanced behavioral research, human analytics and AI to develop a variety of cloud-based recruitment software solutions and HR tools, all backed by our intelligent 'Job Fit' model.
Find Out More
Integrations & Partnerships
Maybe you love your existing system, but you'd like to give it added functionality by mixing in a little of our magic? Or, maybe you'd like to become a partner by licensing our technology for reselling or white label integrations? Either way, contact us to find out how we can help leverage your tools or products with our advanced AI, APIs and tech resources. Let's Talk!
Who Do We Serve?
The 'Job Fit' model works for everyone on both sides of the table – both the HR manager or business owner benefit when they hire for fit, as well as the applicant who benefits when hired because they fit.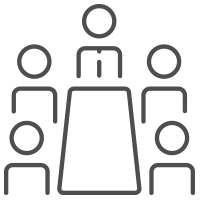 Employers & Recruiters
Many employers use TalenSorter™, our flagship hiring assessment software, while others benefit from tapping into the Jobtimize™ pool of pre-matched candidates, and some require effective hiring tools at HiringSmart.com.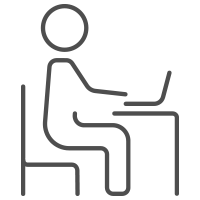 Jobseekers & Students
Sign up for free to discover greater career potential and occupations that are an ideal match for you, then search for those jobs on our active job postings. Employers can also find you if you match their jobs! All within Jobtimize.com.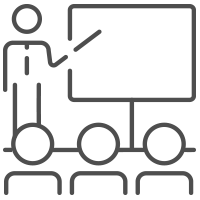 Educators & Career Advisors
Use the Jobtimize™ Advisor Portal to manage and connect students and jobseekers with the right career path and job openings.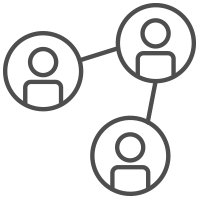 Workforce Development & Community Initiatives
Use the Jobtimize™ Advisor Portal to connect directly with jobseekers and employers for efficient management and facilitation of employment and training opportunities.
The future of work.
Fit First Technologies uses a forward-thinking approach towards hiring and employment practices – there's a better way to discover the right people! Our product model is backed by decades of experience and extensive research showing that a person's behavioral traits, attitudes and critical thinking have a very high correlation with on-the-job performance and success. We call this 'job fit', and our tools help employers hire more successfully by considering a candidate's job fit first, then resume second.
May 5, 2020
COVID-19
,
Job Resources
,
News
Jobtimize.com is offering free tools and support to help people move forward with their job search in a more productive way after COVID-19....
Email Us
info@fitfirsttechnologies.com
Call Us
General: 800-513-7277
Sales: 855-320-5421
Find Us
PO Box 38057
Dartmouth, Nova Scotia, Canada
B3B 1X2
1135 Terminal Way, Suite 209
Reno, NV, USA
89502