Aptitude is evenly distributed, opportunity is not.
Jobtimize® optimizes regional employment ecosystems by taking an intensely person-centric approach to accurately matching each individual's natural aptitude and behavioral profile with the educational and employment pathways to which they are best suited. Not based on what's in their resume, but based on who they are, and what their full potential is. Jobtimize® takes all the friction out of matching talent with opportunity.
Build back better than better.
Policy decisions are designed with the best of intentions, however employment and economic outcomes often rely on outdated systems and approaches. Build a workforce to be reckoned with using the technology that optimizes how talent gets deployed in a region.
Workforce development is our future.
Workforce shortages have never been more pressing. Economic stability depends on long-term thinking and a reliable approach. Jobtimize® uses cutting edge behavioral technology to better guide career development within the communities you support.
Measure what Matters Most.
Jobtimize® levels the playing field for applicants facing barriers to employment by turning outdated career guidance and hiring processes upside down and leading with behavioral fit first. We enable all the stakeholders in the employment ecosystem to focus on the person and their potential, unaffected by the limitations of their pedigree and whatever labels may have been attached to them.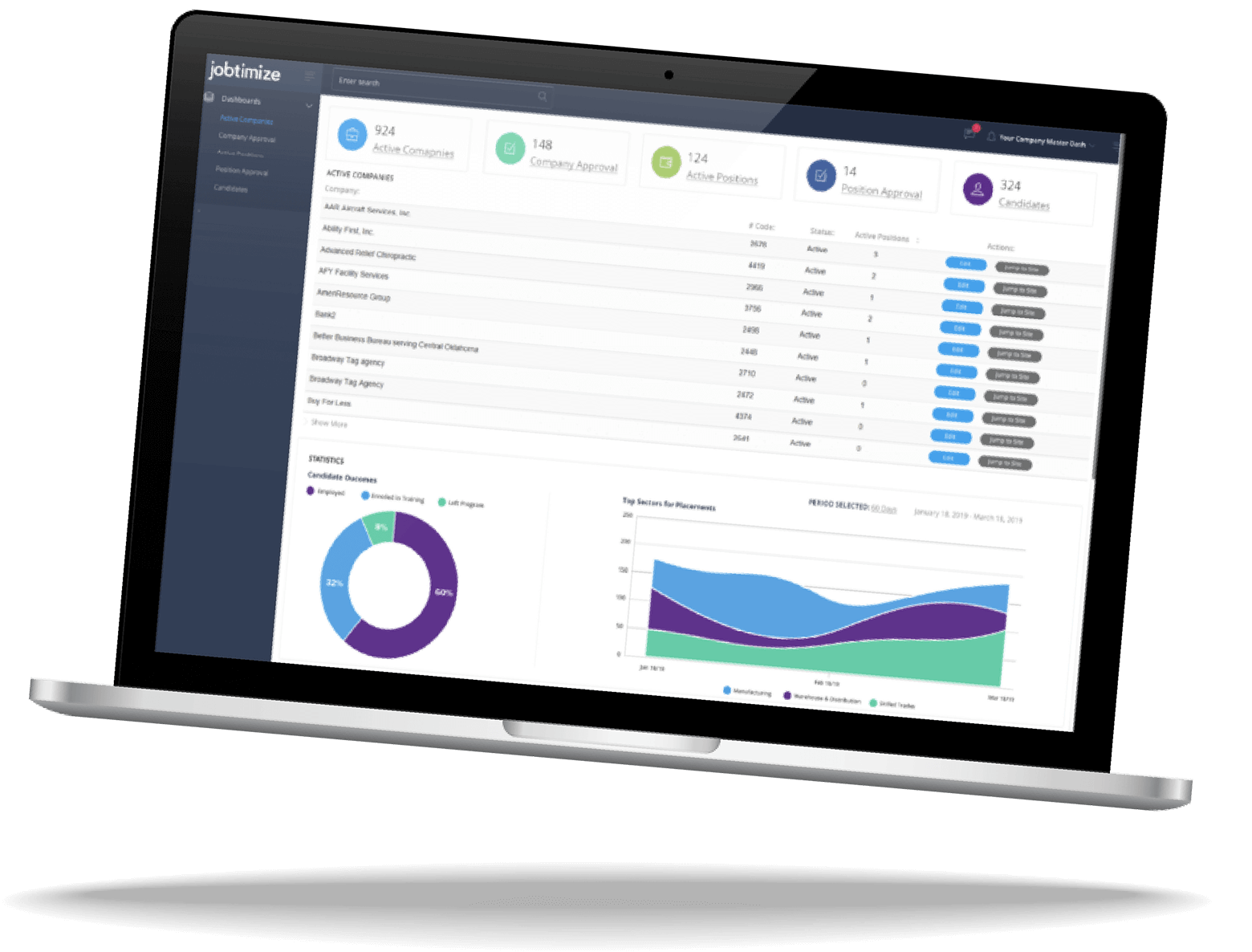 Find remarkable people in surprising packages.
There's a world of hidden talent out there, and we're on a mission to help you find it. Jobtimize® introduces trainers and employers to pools of individuals who are already pre-screened and matched to their programs or jobs, while opening new doors to an even wider audience whose potential may have been historically overlooked or unrecognized.