Find top applicants before setting eyes on a résumé.
TalentSorter® helps you hire people who are a good fit, faster. With the help of Fit First® Technology, TalentSorter® pre-screens applicants by measuring factors that have the highest correlation with on-the-job success. Once pre-screened, every applicant gets a FitScore®
Candidates with the highest FitScore® are the ones most likely to be a good fit with the role, manager, team, and company culture. And they'll be waiting right at the top of your dashboard.
Nobody holds a Bachelor of Being Autonomous.
Education and experience are important, but they're not necessarily the best predictors of success. FitScore® highlights key areas like communication, autonomy, and resilience that aren't always emphasized in applications.
Forget cookie cutter questions, go custom.
Interviews are more effective when you ask the right questions. TalentSorter® provides you with detailed reports, including interview guides with suggested questions unique to each candidate's profile.
Find great people in surprising packages.
By putting greater emphasis on Job Fit, the pool of candidates naturally widens for employers, while barriers evaporate for candidates with diverse backgrounds.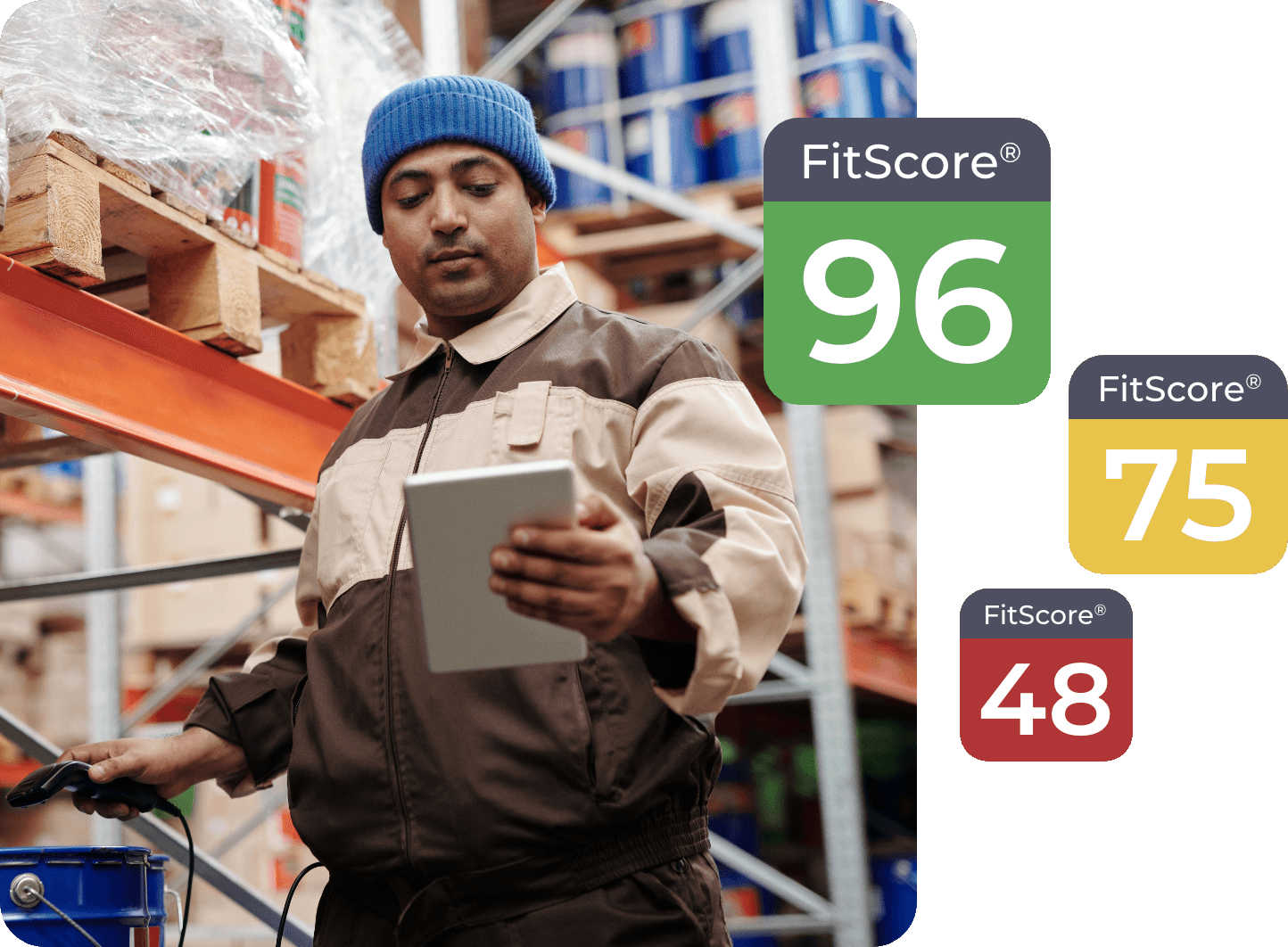 What's with the FitScore®?
Stop hiring the résumé and firing the person. Ever hired someone who looked great on paper and aced the interview, only to flame out early? Education and experience are important, but are simply not the most reliable predictors of success. Our FitScore® help you identify the best people in the applicant pool based on their likelihood of success across four critical aspects of fit – role, manager, team and company culture. You could say we dig deeper than your standard résumé reader.
With TalentSorter®, your position is effortlessly posted directly or easily integrated with your existing applicant tracking system. FitScore® highlights critical aspects of communication, autonomy and resilience that simply aren't captured on other platforms. By measuring soft skills and behavioral traits, our technology does the upfront legwork by pointing out who your most desirable candidates are, and why.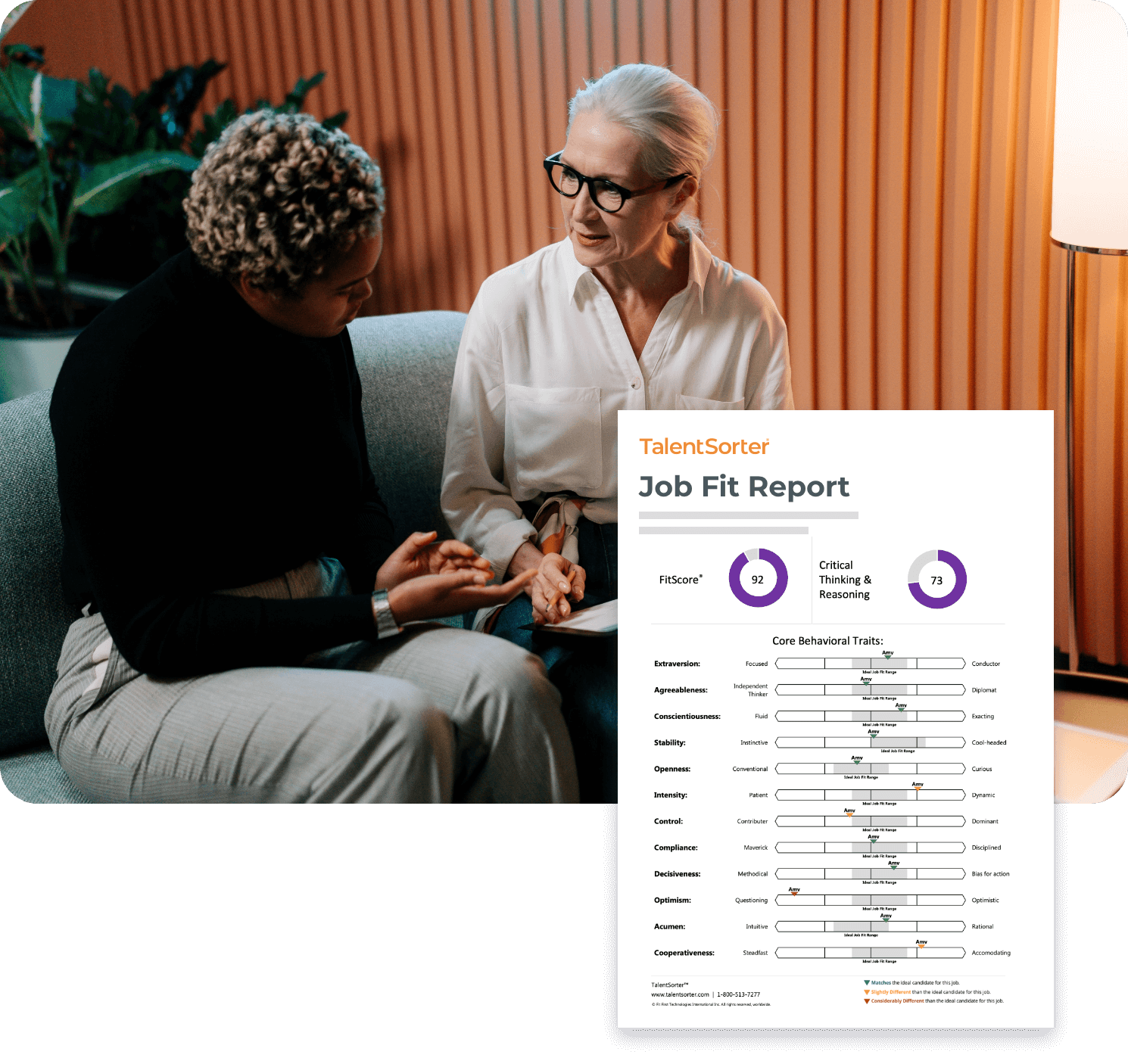 The right questions lead you to the right people.
As if rifling through irrelevant résumés weren't enough, interviews can be a huge time suck. With TalentSorter®, you'll head into the interview process feeling confident and finish with your valuable time intact. Remember those impressive people with the high FitScores®? TalentSorter® generates unique Job Fit reports for each candidate, including custom interview questions based on their profile. Asking the right questions brings you closer to hiring the right fit.