If the job fit isn't right, nothing else can make up for that.
In fact, you've likely witnessed it yourself many times before, maybe even in your own company. Someone with a great background and the right credentials gives an excellent interview, yet they struggle in the job after they've been hired – something about them and the role just don't fit well together. Or maybe they don't fit well with the team, or the manager, or the company as a whole.
Far too often, lack of job fit proves to be the reason new hires fail. So, when an employer makes the pivotal shift to measuring candidates for the Critical Aspects of Fit, their hiring process gains the clarity and accuracy it needed to see past the resume and truly answer the question: "Is this person going to thrive in this role, fit with this team, and become an asset to the company?"
Four Critical Aspects of Fit
We provide the tools to answer how well an applicant will fit with these critical aspects of the role.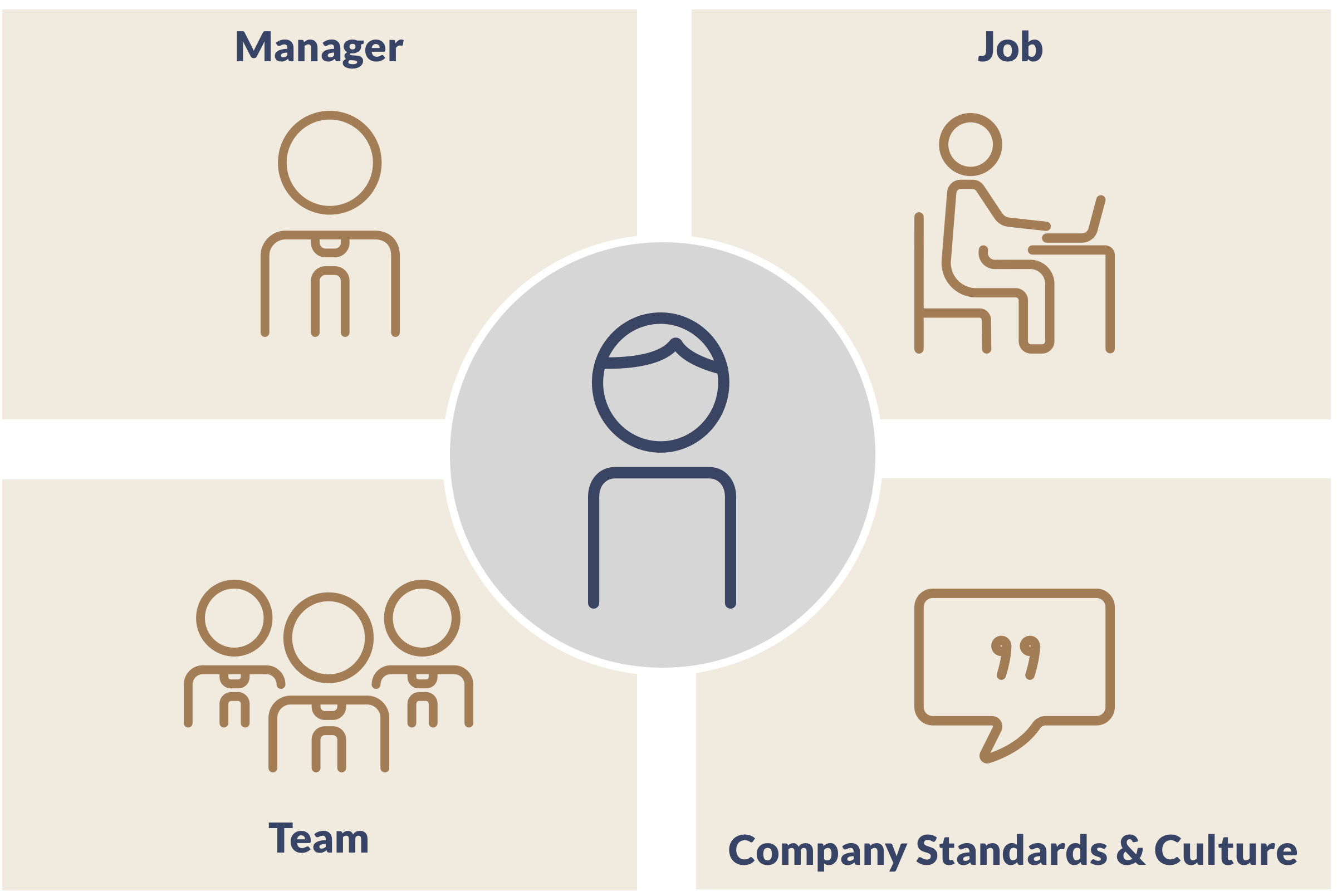 When the fit's right, everyone benefits!
Other positive results when you lead with Fit, First.
When you've hired someone who fits all aspects of the role, both the employer and the employee benefit. Your new hire will be likelier to gel with the team, train better, perform well, remain engaged, and, more often than not, stay longer in the job. Ultimately, you will do less hiring because your organization will be backed by the RIGHT people, maximizing return on payroll dollars.
By leading with fit, our clients have sometimes found themselves looking at a very different segment of the applicant pool – jobseekers with diverse backgrounds and barriers, or those who simply didn't have the 'right' keywords in their resume – all of whom are applicants that the employer would not have ever considered previously.
As well, not surprisingly, employers often discover that those who are a strong fit with the role, yet don't have all the right knowledge or experience, will generally close the knowledge gap with relative ease once on the job because they are so compatible with every other aspect of the position.
Email Us
info@fitfirsttechnologies.com
Call Us
General: 800-513-7277
Sales: 855-320-5421
Find Us
PO Box 38057
Dartmouth, Nova Scotia, Canada
B3B 1X2
1135 Terminal Way, Suite 209
Reno, NV, USA
89502